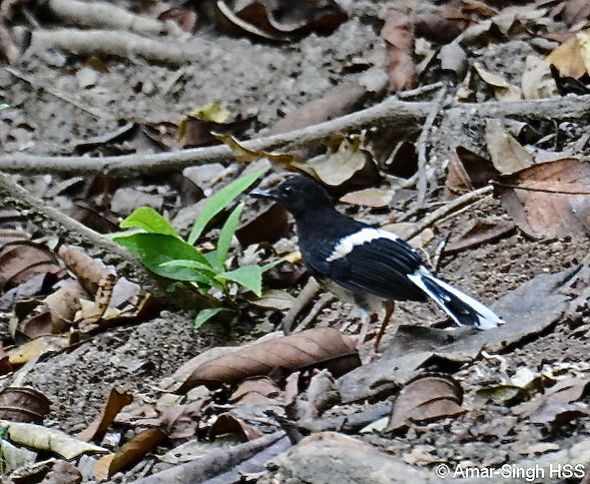 "
Have been seeing White-crowned Forktail (Enicurus leschenaultia frontalis
) intermittently but limited images. Locally it is vulnerable and is uncommon.
"Saw two today – an adult and a juvenile. Image posted is of the juvenile.

"The alarm calls are given HERE. The last part of the recording gives the ususal and contact calls.

"A sonogram and waveform is provided above."
Dato' Dr Amar-Singh HSS
Ipoh, Perak, Malaysia
15th July
Location: Ulu Kinta Forest Reserve, Ipoh, Perak, Malaysia

Habitat: A trail through primary jungle of the forest reserve