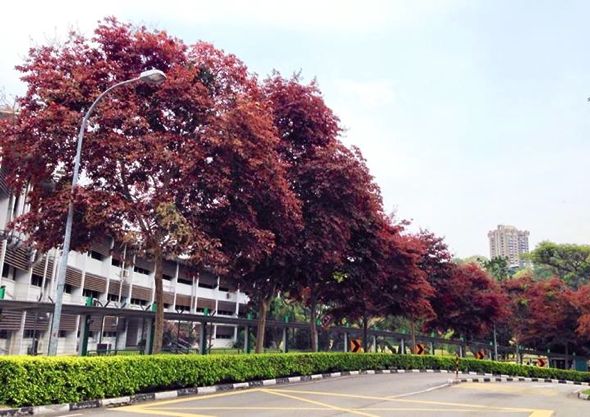 The recent prolonged drought that finally broke soon saw Singapore's garden city burst into colours as selected trees put forth brightly coloured young leaves. An entire avenue of Crape Myrtle (Lagerstroemia floribunda 'Red Leaf') covered with flushes of vibrant red new leaves instantly attracted attention (above). The mauve flowers will appear eventually, turning white with age.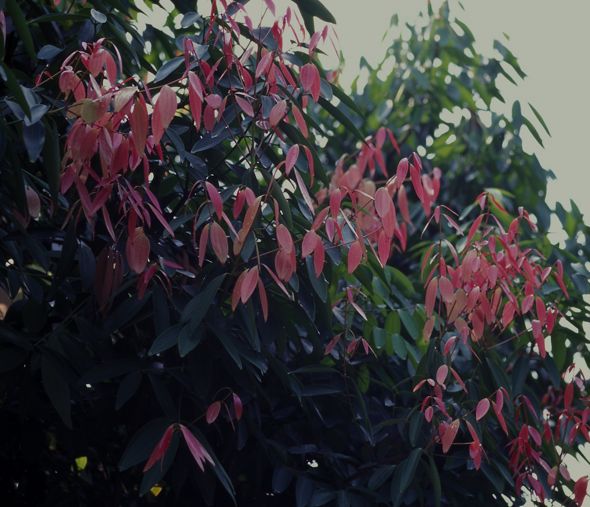 Other examples of using colourful young leaves to add colours to the urban environment include Wild Cinnamon (Cinnamomum iners). The new leaves are limp and reddish pink, soon turning cream, then fresh green (above).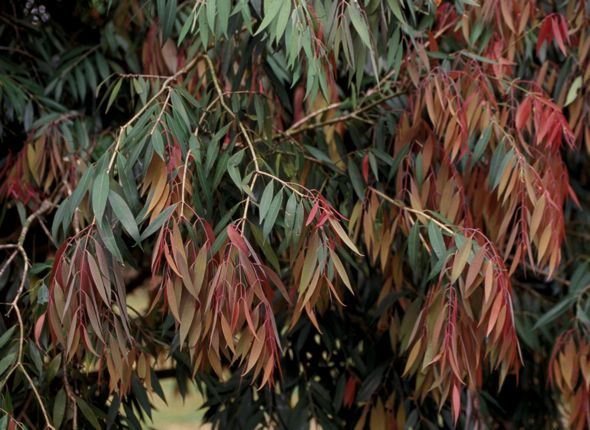 In the case of Ironwood Tree (Mesua ferrea), the elongated narrow, yellowish pink young leaves hang limply down (above).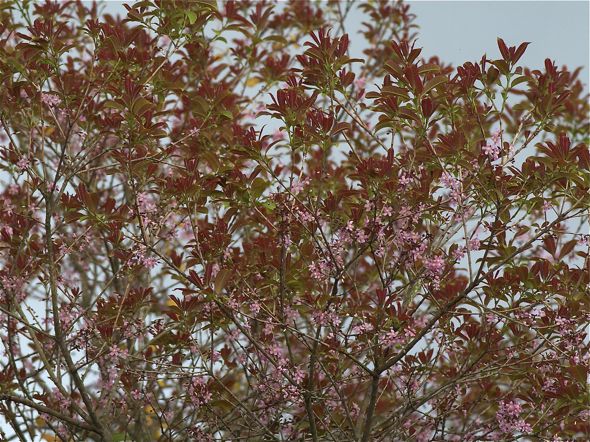 Pink Mempat (Cratoxylum formosum) shed all its leaves until the branches are bare. Then young reddish pink leaves emerge to cover the crown together with the attractive pale pink flowers (above).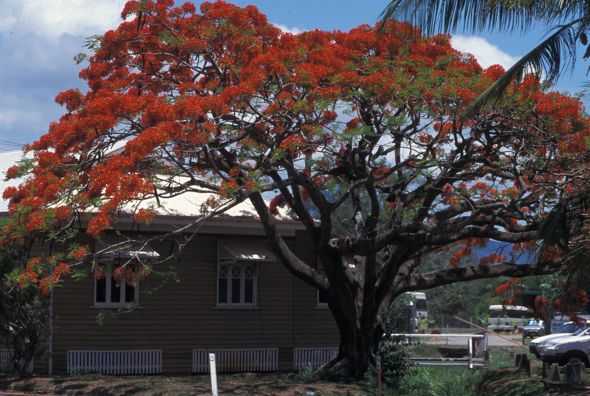 Once, many years ago, we had many Flame of the Forest (Delonix regia) grown, but very few are seen now-a-days. Besides the spectacular scarlet blossoms (above, photographed in Cairns, Australia), we got a display of green and yellow as the green leaflets turn yellow prior to falling (below).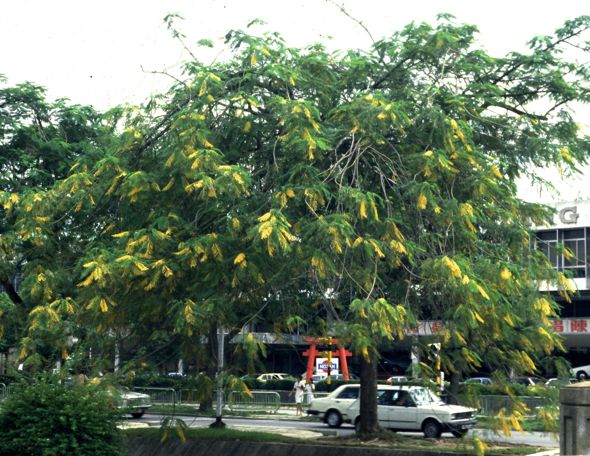 YC Wee & John Lynn
Singapore
April 2014
Note: Image of Crape Myrtle by John Lynn, all others by YC Wee.