"A single 1st winter male Blue-and-white Flycatcher (Cyanoptila cyanomelana) was hawking for insects as well as occasionally feeding on the fruiting Ficus benjamina. Would sally out to pluck a fruit and disappear into a bamboo ticket to feed. Fruit feeding is not well documented locally.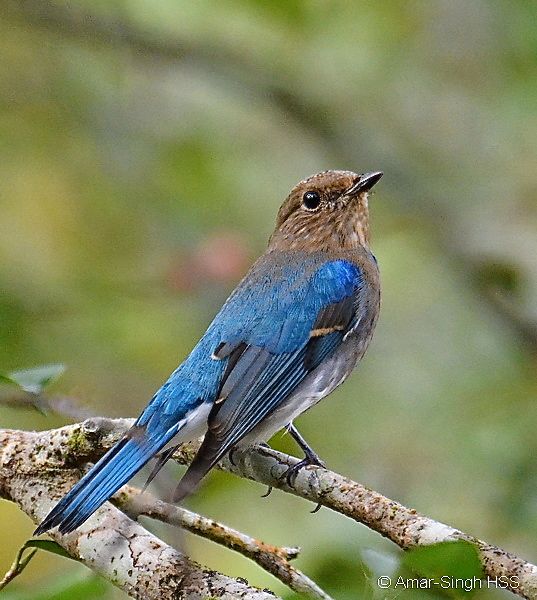 "Although I observed this activity, these days these seems to be a necessity to get image 'proof' which I missed a couple of times. One nice photographic documentation by Jonathan Cheah Weng Kwong (also looks like a ficus fruit) HERE.
"Wells (2007) [The birds of the Thai-Malay Peninsular. Vol. II, Passerines. Christopher Helm, London. 800 pp.] on food/foraging says '…sallying for insects … several records of birds feeding in fruit-laden trees …. but with no confirmation of the actual taking of fruit, versus insects…'. GWH Davison (The Birds of Borneo by B. E. Smythies, 4th edition, 1999) says: 'To a remarkable extent – for a flycatcher – feeds on berries …'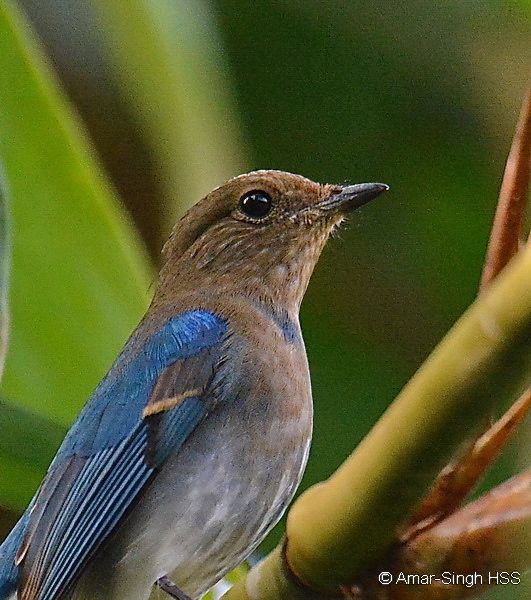 "In 29th November 2011, I documented an adult male Blue-and-white Flycatcher feeding on the fruit of the Common Mahang (Macaranga bancana) LINK.
"Having now seen birds on two different occasions feeding on fruit I am certain that fruit is part of the diet of this migratory flycatcher."
Dato' Dr Amar-Singh HSS
Ipoh City, Perak, Malaysia
6-7th December 2013
Location: Kledang-Sayong Forest Reserve, Ipoh, Perak, Malaysia
Habitat: A trail through mixed secondary & primary jungle of the forest reserve
Postscript: Comment added by Dr David Wells on 14th December 2013… "Good find; essential we keep all this information safe. My 1999/2007 comments, of course, referred exclusively to info. from the Peninsula. NB Your bird almost certainly ssp. cumatilis, not cyanomelana.