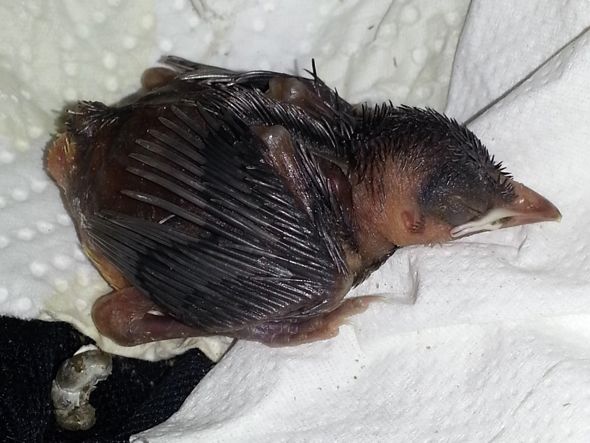 "I have recently 'acquired' a Yellow-vented Bulbul (Pycnonotus goiavier) chick that dropped out or was evicted from its nest – I suspect due to nest robbery by crows or koels nearby. I estimate it to be about 3 days old, eyes were still shut. That was on 11th July 2013, nearly 4 weeks ago.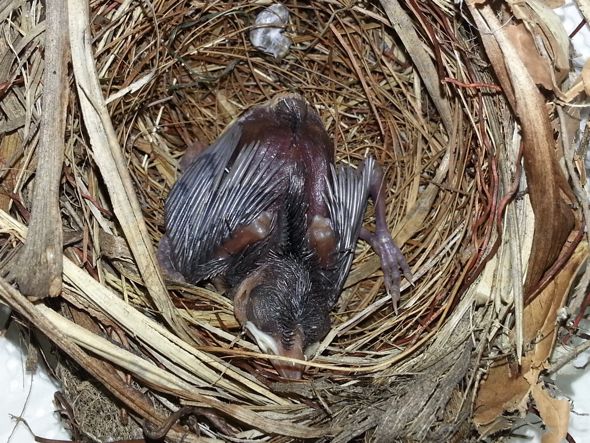 "I found the empty nest up in the tree and placed it there and kept watch for any signs of it's parents… to no avail. I brought it in, nest and all when a storm broke about a couple of hours later.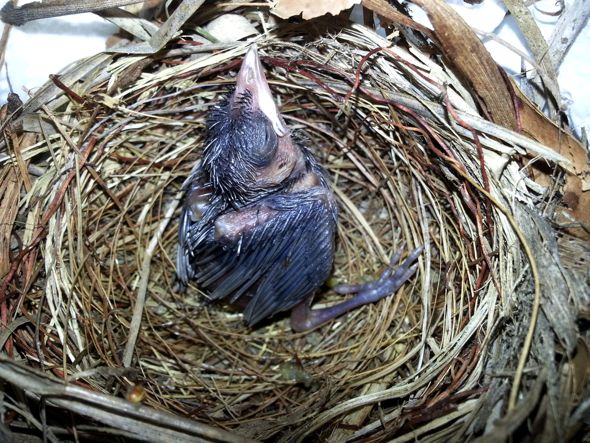 "I have since been feeding and caring for it and it has grown into a juvenile and has imprinted on us – my two daughters and wife have been helping out. I bought a large cage and kept it in and on a daily basis took it out to my room to 'play' with it. It does try to fly, up to our (stationary) fan, on top of our cupboards, etc but invariably would fly to us and perch itself on our heads or shoulders.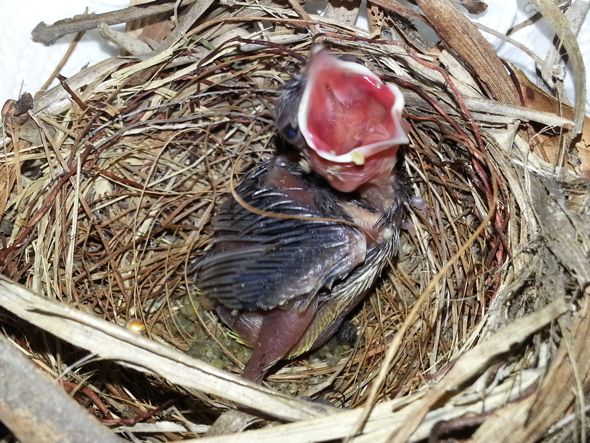 "I feed it mealworms, fruits (he loves papayas, mangoes, rambutans, also apples, bananas… things we think it would have access to in the wild, excuse the apple) as well as soaked puppy biscuits and hard boiled chicken eggs for protein and vitamins as recommended by a knowledgeable friend.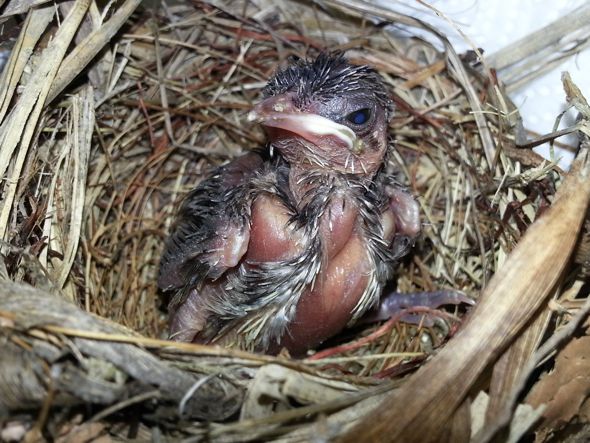 "It has been doing well, we even take Bullet (our name for it) to our bathroom and give it a small water dish for it's bird bath. It's fascinating to see it splashing around and we get wet watching it. Then I would put it back into the cage and take it outside to sun dry and keep watch against any crows or koels that may want to attack it.
"Any inputs, advice and suggestions from you and your readers would be a great help. I am happy to send you some pictures of Bullet…"
Ch'ng Geam Liang
Penang, Malaysia
7th August 2013