"In October 2012, a pair of Blue-bearded Bee-eaters (Nyctyornis athertoni) was observed in a forested area in Thailand (above).
"They had already begun excavation works for a nest-hole, which was situated on a steep earth bank surrounding a shaded, secluded pond (above).
"During the day, each of the partners would take turns to enter the nest cavity and progressively scrape away the soft soil with their feet (below). Each partner would spend between three to five minutes on average inside the tunnel. Upon emergence, residual soil may be seen on their beaks and this would be fastidiously wiped away on the branch of their favourite perch.
"Typically, each excavation session lasts half an hour, after which the pair usually flies off to a higher perch in the canopy to rest or search for food.
"On one of the afternoons, one of the bee-eaters arrived at its perch with a wasp in its beak. After repeated bashes on the branch to knock out the wasp in typical bee-eater fashion, this prey item was duly swallowed (below).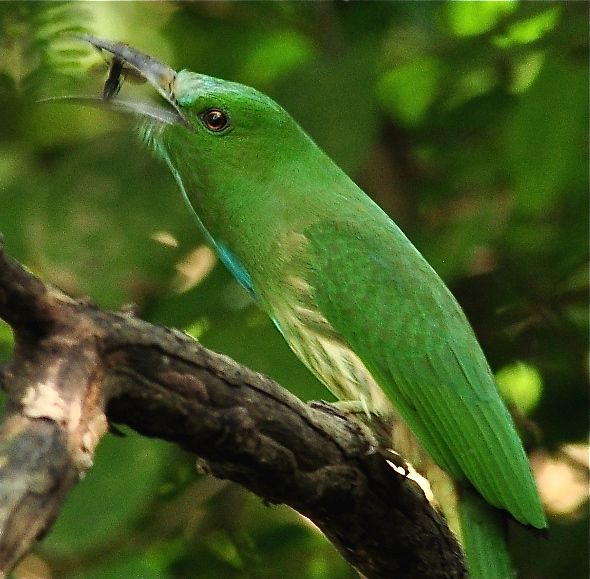 Dr. Leong Tzi Ming
Singapore
8th November 2012