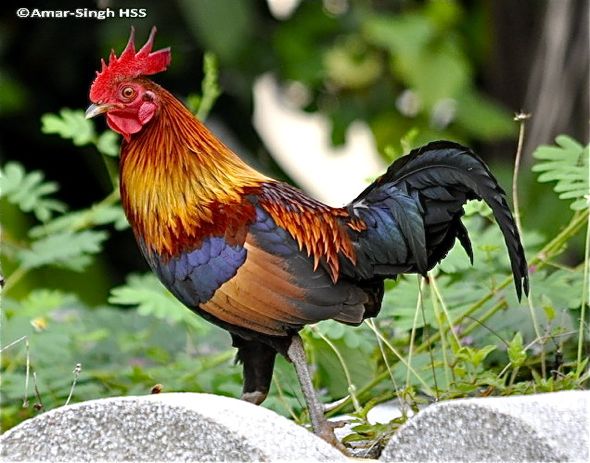 "There are three sites for wild Red Junglefowl (Gallus gallus gallus) that I am aware of in my area (2-3 km distance from home). One of them is an old Chinese graveyard that is overgrown.
"[The above image was] taken from the car as a hide.
"Although this adult male lacks the white ear patches of the G. g. gallus, I am confident it is wild from the behaviour and location (perhaps some hybridisation).
Dato' Dr Amar-Singh HSS
Ipoh, Perak, Malaysia
25th December 2010