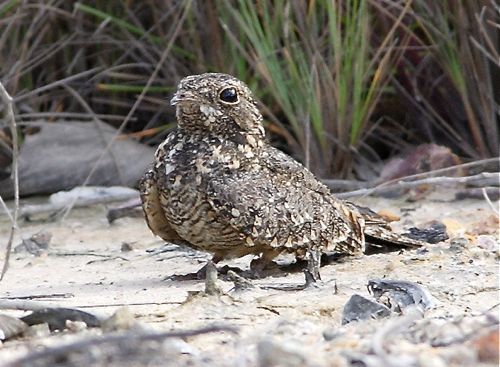 Calvin Chang managed to photograph a Savanna Nightjar (Caprimulgus affinis) not in its usual pose, but standing. Most photographs of nightjars show the birds sitting on the ground or on a branch. When on a branch, the bird perches sideways, as shown earlier.
The image above shows the shortness of the tarsi and feet, the latter being weak. Although they may appear to be not comfortable on the ground, many species can walk strongly.
This post is a cooperative effort between NaturePixels.org and BESG to bring the study of bird behaviour through photography to a wider audience.