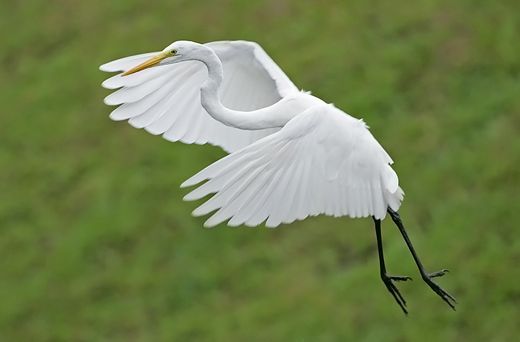 The Great Egret (Casmerodius albus), also known as Great White Egret, is an impressive looking bird. Standing at 100 cm tall or more, it is one of the larger herons around. A common winter visitor, the bird can be seen all the year round around rivers, mangroves and such habitats.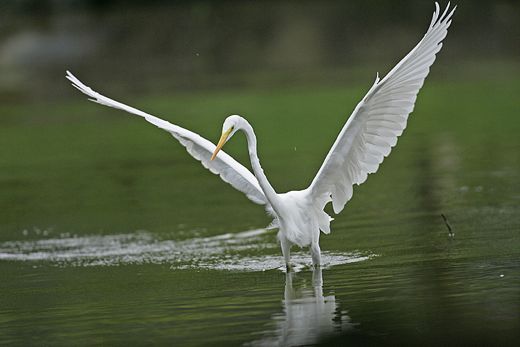 To see one in action catching fish is a memorable sight indeed. Like most herons, the Great Egret is usually a passive hunter. Most times it takes a few slow steps in the shallow water, stands quietly and still, and waits for prey to approach.
In this case the heron was apparently on land. It made a sudden lunge, flapping its huge white wings to make the short flight into the water. It landed in the shallow water and immediately plunged at the fish. The long, sharp bill was deadly accurate, seizing the fish around the centre. The fish was then flipped to reposition it so that it could be swallowed head-first.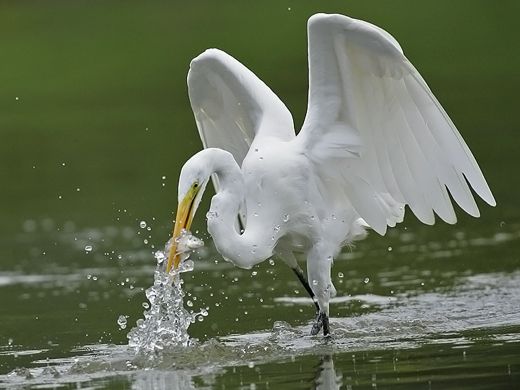 Input and all images by James Wong
This post is a cooperative effort between www.naturepixels.org and BESG to bring the study of bird behaviour through photography to a wider audience.