Today is Blog Action Day. All bloggers have been encouraged to set aside this day to write something on a specific theme: Environment.
BESG is celebrating Blog Action Day with a montage showcasing some of the birds that can be seen in a typical urban area – a downtown mini park, the planted areas around a cluster of high-rise apartment blocks, your very own private little garden or the garden around your condominium.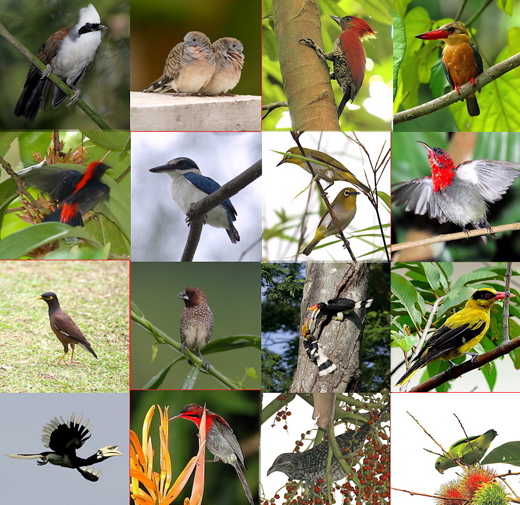 Singapore's urban areas are alive with birds and wildlife. Numerous species of birds have made such areas their homes, filling the air with their melodious calls and brightening the greenery with their colourful plumage.
The presence of birds in urban Singapore does not just happen. It is the direct result of more than five decades of continuous tree planting along roads, followed by landscaping the spaces between trees and most open areas.
In fact, we are a virtual Garden City, fast becoming a City within a Garden.
Now how many species can you identify from the above montage?
YC Wee
Singapore
October 2007
(Images courtesy of Johnny Wee, Chan Yoke Meng, KC Tsang and YC Wee)