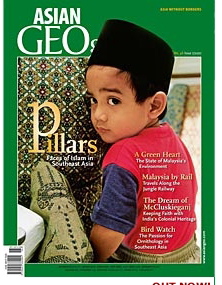 Once upon a time, a pair of binoculars was absolutely essential if you want to go bird watching. A good pair would enable you to view the plumage and identify the bird. With the advent of digiscopes, birders could see further than the average pair of binoculars. And if you attach a digital camera to the digiscope, you may be able to take a clear shot of the distant bird – provided the bird is cooperative and does not move about.
Then came digital photography. And this changed the birdwatching scene completely. Now you need not go watching birds with a pair of binoculars. A digital SLR camera attached to a 300 mm lens and a 1.4 teleconverter can take the place of the binoculars. The added advantage is that you can now also have an image (or many, many images) with a click of the shutter.
So, if you want to study birds, a digital camera with the necessary attachments can be invaluable.
Many details are not seen when birds are viewed with a pair of binoculars – the action may be too swift or the details too small to be noticed on the spot. A crisp image can always be examined on the computer screen, and enlarged if necessary, in the comfort of your home. Details will then emerge that are not noticed in the field.
Since its formation, the Bird Ecology Study Group has been working closely with photographers, accumulating a mass of behavioural traits on our local birds. We have been able to identify the food birds take to the generic or even to the specific level (1, 2, 3, 4). The details of the eyes, tomial teeth, feathers, etc. can now be closely examined and compared. Rapid movements in flight, courtship rituals and a host of other behaviour can be analysed at leisure once images are available.
All these are highlighted in the recent article published in No. 46, Issue 7/2007 of Asian Geographic (above). The original title "Birders, photographers and the study of bird behaviour" has been editorially changed to "Bird Watch: A field guide to the passion for birdwatching in Southeast Asia". This piece is a collaborative effort by a field photographer, an experienced birder-cum-photographer and a naturalist who is an accidental birdwatcher.
Check out the article in the latest issue of Asian Geographic to find out how photographers have been contributing enormously to the knowledge of bird behaviour during the last two years.
Now, if you want to study birds, lug a digital camera with you. You can always leave your binoculars behind.
YC Wee
Singapore
August 2007