There are two genera of specialist fish eating eagles – Haliaeetus and Ichthyophaga. They live around aquatic habitats and feed almost exclusively on fish. But this does not mean that they do not take other prey. Sometimes they also feed on birds and small mammals.
The eight species of Haliaeetus are typically coastal and large inland water body species. Ichthyophaga, of which there are two species, both found in Asia, are associated with rivers and streams.
Grey-headed Fish Eagle (Ichthyophaga ichthyaetus) is a rare resident usually confined to the Central Catchment forest (left). The eagle has a small greyish head on a longish neck. The wings and body are dark brownish grey and the lower belly, thigh and under tail coverts are white, the last with terminal or subterminal black band.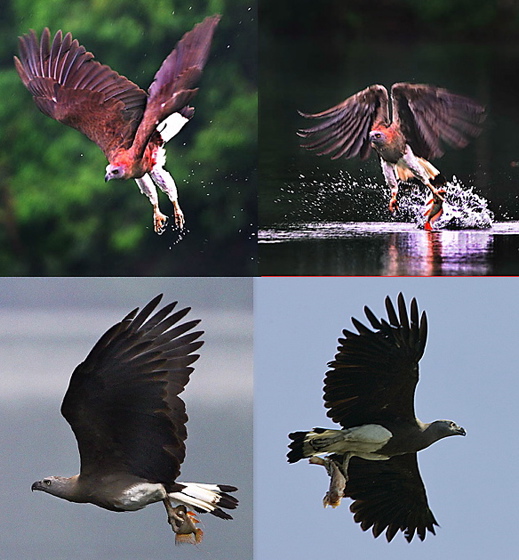 The eagle hunts from a vantage perch by the water. Once it spots a fish, it lunges at it, grabbing it with its talons (above). Generally these eagles catch fish near the surface of the water, normally immersing only the feet and legs. Once the fish is caught, it is brought back to the perch to be eaten (below).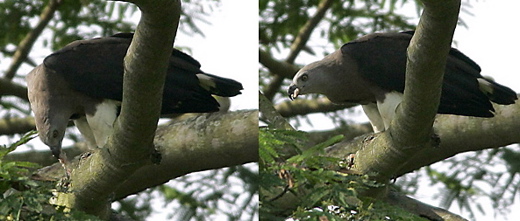 Central montage top left and right and bottom left by Lee Tiah Khee; the rest by Chan Yoke Meng.